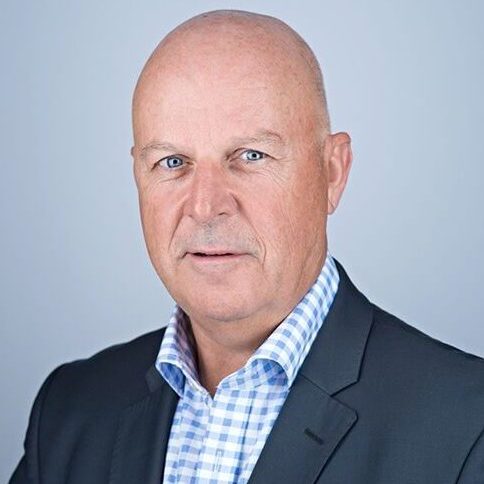 Contact Info
Thomas Boyle
Chief of Staff
As the Chief of Staff of HHERF, Thomas is a key member of the HHERF leadership team, responsible for providing high-level strategic and operational support to the CEO and the organization as a whole. With extensive experience in project management and organizational leadership, Thomas is responsible for ensuring that HHERF's programs and initiatives are aligned with our overall mission and objectives. He works closely with the CEO to identify areas for improvement and develop strategies to optimize our operations and achieve our goals. Thomas is also responsible for managing HHERF's day-to-day operations, overseeing key projects and initiatives, and ensuring that our programs are aligned with our strategic priorities. With his strong leadership and organizational skills, Thomas plays a critical role in helping HHERF to achieve its vision of making quality healthcare accessible to all.
Thomas Boyle is a senior consultant specialising in Supervisory, Management and Leadership Development, Communication Skills, Performance Management, Coaching, Personal and Organisational Change.
Thomas worked as a consultant for British Telecom for 16 years working on the change and cultural implications of the organisation's transformation from public to private sector. As part of this change, he developed a Knowledge management and Collaborative Working practice and spoke internationally on these subjects.
Subsequently he worked for a range of clients as an independent consultant for 10 years in the Oil and Gas, Telecoms, IT, Banking, Insurance, Health Transport, Leisure, Property and Retail sectors.
During this independent period, he worked on the privatisation of an East European telecoms company, assisting the transition of 25,000 employees back to the civil service through a measured change operation. He also delivered management assessment and development programmes for two African telecoms and a Malaysian and a Middle Eastern mobile operator. At the same time, he helped a range of business owners to improve their businesses via the ActionCoach methodology.
More recently he headed up the Learning & Development function for 1800 managers in The UK Post Office during its separation from Royal Mail. Here he focused on building a coaching and commercial culture to help Post Office towards financial independence. He also developed the senior leadership programme for the top 50 executives in the company. In the same period, he has delivered a wide range of management and leadership training across Africa and the Middle East.
Thomas has worked across a range of managerial levels from apprentices to managing director clients. His style is passionate, responsive and creative. He works to help individuals build their confidence to become more assertive in their management career and their lives.
He holds an MA from Glasgow University and a Post Graduate Certificate in Education. He also holds a Royal Society of Arts Diploma in Teaching English as a Foreign Language and a Diploma in Training from ITD (now CIPD). He is a fluent speaker of Swedish.